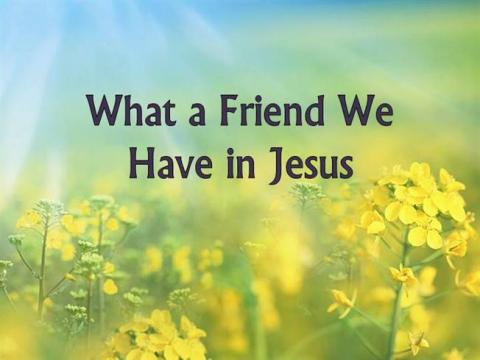 For in him we live, and move, and have our being; as certain also of your own poets have said, For we are also his offspring.             Acts 17:28
Paul the Apostle found himself at loose ends.  Forced to travel south from Macedonia because of heavy persecution, he landed in Athens.  He had left Timothy and Silas, his traveling companions and chief helpers, behind so they could finish grounding the Thessalonican converts in their new faith in Christ.  Still, it had been dangerous for Paul to remain in Thessalonica (and dangerous for those around him), so the brethren had sent him south with a temporary escort who left him in Athens.  The plan was for him to wait there until Silas and Timothy could finish up and join him.  Of course, as was his habit, he made contact with the local Jewish community and spoke in their synagogue, but the rest of the time Paul was at loose ends.  So, he began wandering around the city, taking in the sites, and, being who he was, striking up conversations with the locals.  Those conversations, somehow, always seemed to turn into discussions of Christ and the Christian faith.  He couldn't help himself, really.  To witness for Christ was simply a part of who he was, integral to his makeup.  So, word about him began to get around and before long he found himself invited to speak to a group of well-known and wealthy intellectuals who liked to hear about new and curious things.  Things like this new faith that Paul was talking about.  They asked him to speak at one of their meetings and, in the course of his message, he spoke the words quoted above:  "...in Him we live and move and have our being… ."

Consider the concept contained in those ten words.  It's mind-boggling, really.  Paul (under the inspiration of the Holy Spirit) is saying that our entire existence is lived out within the very substance of God.  We think we live and move within the elements of this physical world/universe, but, if you fully understand the full import of Paul's words, this physical world is completely contained within the substance of God.  What an amazing reality!  God is around us and in us and we are passing through Him every moment of every day of every year of our lives.  Whether you are a Christian believer or not, God is always with you, you are always in His presence.  If you're like me, you are probably wondering why it rarely seems that way.  "If God is always with me, why can't I find Him?!?"

Yet He is always there, so close that it is easy to simply reach out and touch Him at any time.  We think He's distant and hard to find, either because we don't reach out or we have too much of our own stuff that gets in the way.  The reality is that it's like the old hymn says,
Oh, what peace we often forfeit,
O what needless pain we bear.  
All because we do not carry,
everything to God in prayer. 
That song has always been a favorite of mine, in part because I have fond memories of my father playing it on his harmonica.  The writer was right about prayer, but I'm not talking about dedicated words at special times set aside for talking to God.  Setting aside time for talking to God, being intentional about our time spent in communication with Him, is vital and important and I strongly advocate for everyone to make that kind of prayer part of their lives.  However, if set-aside times are the only time we pray, we can't possibly fulfill the command Paul passed on to us in 1 Thessalonians 5:17.  We are to "pray without ceasing".  I'm sorry, but I can't spend every minute of every waking hour of my time in formal prayer and, quite frankly, God doesn't want us to live that way.  Many of the monks of old actually tried to do just that and all of them failed miserably.  God gave us lives to live and He wants us to live them.  Yet, the problem is easily solved simply because God is always so near to us we actually breathe His substance.  All we have to do is slip into the Spirit/spirit and we can touch and be touched by Him.  He has made it easy and simple, even if it doesn't seem that way.

I titled this post Practicing the Presence and I guess when I use that phrase and say that we must practice the presence of God, what I'm really referring to is a change of mindset.  We are so used to walking through this world with the idea in our heads that God is distant and hard to contact, that we think we just have to do the best we can without Him as we deal with our lives.  That mindset makes it hard to grasp the reality that God is really standing right next to us all the time.  He is.  "In Him we live and move and have our being… ."  So, here's the challenge of this post:  Close your eyes and reach out to Him.  Call it what you will.  I call it "slipping into the spirit."  Just take a moment and reach out to Him.  If nothing seems to happen, tell Him that you're trying and then keep trying.  Don't quit.  He said that if we seek Him we will find Him (Jer 29:13) and if we are persistent in reaching out to Him we will find Him.  Make it your habit to constantly reach out in the spirit to touch him as you go about your daily life.  Make it your habit to practice the presence of God.

God bless!

What a Friend We have in Jesus